Jøtul
Timeless Norwegian Craft
GF 200 DV Lillehammer Gas Stove
The Lillehammer is one of Jøtul's best selling small freestanding gas stoves
GF 370 DV Freestanding Gas Stove
An exceptional fire view from any angle
Modern three-sided fire view with a unique tripod base.
GF 300 DV Allagash Gas Stove
Combination of modern inlay cast iron double door design with state of the art combustion technology
GF 500 DV Portland Gas Stove
Whole house heating at the push of a button
GF 305 Freestanding Gas Stove
The same modern, cast iron styling in a freestanding direct vent gas stove
GF 400 DV Sebago Gas Stove
Beauty and efficient operation come alive together
Kozy Heat
Making Your Home Beautiful And Efficient With Fireplaces
Direct Vent Gas Fireplace Free-Standing Stove
Direct Vent Gas Fireplace Free-Standing Stove
Valor
Stay in Touch with Valor
Madrona Freestanding Gas Stove Series
The Madrona supplies a flow of radiant heat and naturally convected warm air.
Portrait President Freestanding Gas Stove
Inspired by classic design, the President is perfect for upgrading traditional spaces.
White Mountain Hearth
Empire Comfort Systems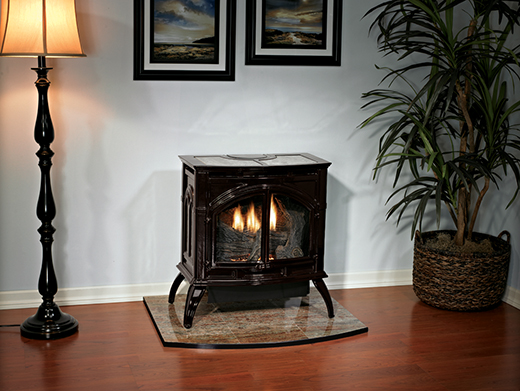 Empire Cast Iron Stoves provide hear during extended power outages.